During our drums lessons we work on a broad knowledge of rhythmic patterns and phrasing in the context of various musical genres and on the technical skills necessary to perform them.
Consciousness, rhythmic sensibility, posture and interaction with melodic instruments are developed through methods assembled by the teacher. Playbacks and recordings strengthen the exercise of studying this instrument in the Quarteirão da Música.
Drums Teacher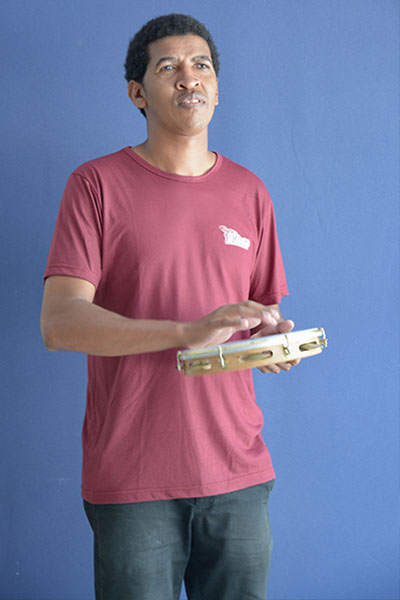 Alexandre Oliveira (Nego Alê)
Desde cedo se interessou por instrumentos percussivos, aos oito anos já tocava pandeiro nas rodas de samba. Em 1988 começou a estudar bateria e teoria musical com os professores Nado Garcia, Lilian Carmona, Sergio Gomes e percussão com os músicos Guelo e Jorge Marciano. Na Fundação das Artes de São Caetano do Sul estudou bateria com Alexandre Damasceno, Nelton Nessi e percussão com Alexandre Biondi.

Durante a sua carreira acompanhou a cantora Bia Góes e o Músico Teroca no programa Sr. Brasil e no programa Ensaio. Atuou com Marina de La Riva em apresentações no SESC SP. Ministrou Workshop de ritmos brasileiros no High Music Brasil no SBT. Na Conferencia Municipal de São Caetano do Sul recepcionou Sr. Joe Jackson (Pai do Michel Jackson) com a Banda Balaio de Gato.

Leciona bateira e Percussão desde 1994 passando por importantes projetos na Secretaria de Cultura de Diadema e São Caetano do Sul.