The trombone is an aerophone of the metal family whose invention dates back to the 15th century. Its name derives from the Italian and means big trumpet. It is more low-pitched than the trumpet and sharper than the tuba. It can be compared to the human voice. It integrates, for its versatility, in various musical groups, both erudite and popular.
The trombone has a plunger mechanism, called rod. This part is movable and, using one of the arms, the trombonist can stretch it to six more positions besides the closed piston for a total of seven positions. The valve trombone was built at the beginning of the 18th century, just like trumpets and horns, spreading out in Brazil, in bands and in churches. In addition to belonging to the family of metals, the trombone has its own family, composed by smaller to larger sizes, being the trombones soprano, contralto, tenor and bass.
Trombone Teacher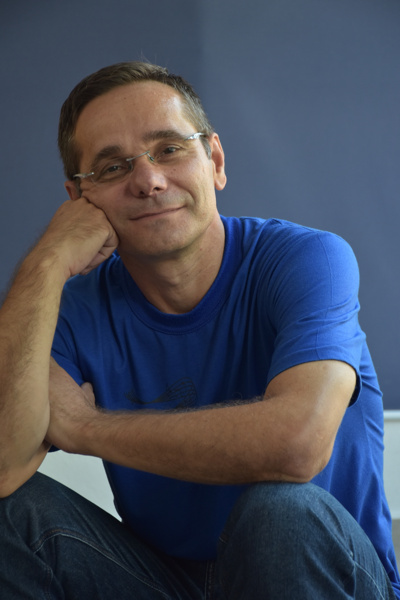 Luiz Cassio Cesario Da Silva
Formado em Licenciatura em Música pelo Centro Universitário Sant'Anna, começou seus estudos por influência de seu pai, trompetista, ingressando em oficinas culturais pela prefeitura de Diadema, onde estudou Teoria e Instrumento.
Passou por diversos locais de ensino, dentre os quais: Escola Municipal de Música de São Paulo, Centro Livre de Aprendizagem Musical do Zimbo Trio e Conservatório de Tatuí. Possui larga experiência como trombonista popular, tendo participado de grupos e orquestras populares, dentre elas: Banda Eros, Banda Linha de Frente, Banda Sinfônica de Diadema, Orquestra Leopoldo de Tupã, Grupo Tem Japonês no Choro, Banda Jazz Sinfônica de Diadema, Banda Reveillon, esta, com a qual esteve em turnê a Milão, Itália, em evento comemorativo à imigração italiana ao Brasil.
No campo educacional, até licenciar-se, participou de vários cursos preparatórios, dentre eles, a Oficina de Rítmica de Dalcroze, o I Congresso de Educação de Diadema e o Curso de Formação pelo Método Kodaly.
Atuou em centros de ensino tais como Escola de Educação Infantil Pueri Vitae, Núcleo de Recreação Infantil Tupiniquim, Escola Cooperativa de Diadema e Associação Musical de Diadema. Atualmente integra as bandas Lira Musical de Diadema e Banda Reveillon.
Leciona trombone e trompete no CEFOM-Diadema e no Quarteirão da Música, onde também ensina Fundamentos da Música (Teoria).