The percussion classes of the Quarteirão da Música aim at joining the ancestral culture of the old batucadas with modern techniques, using theoretical knowledge, a lot of practice and experience in different genres.
The technique, the notation, the touches, the rhythmic patterns and the interaction with the other instruments are studied in several musical genres, such as: samba, maracatu, forró, baião, xote, xaxado, frevo, international music, afros rhythms.
Percussions Teacher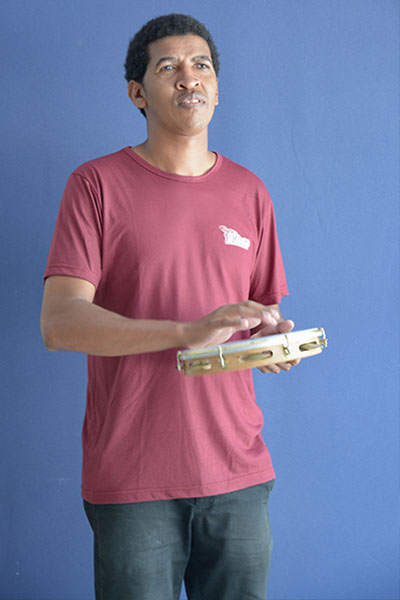 Alexandre Oliveira (Nego Alê)
Desde cedo se interessou por instrumentos percussivos, aos oito anos já tocava pandeiro nas rodas de samba. Em 1988 começou a estudar bateria e teoria musical com os professores Nado Garcia, Lilian Carmona, Sergio Gomes e percussão com os músicos Guelo e Jorge Marciano. Na Fundação das Artes de São Caetano do Sul estudou bateria com Alexandre Damasceno, Nelton Nessi e percussão com Alexandre Biondi.

Durante a sua carreira acompanhou a cantora Bia Góes e o Músico Teroca no programa Sr. Brasil e no programa Ensaio. Atuou com Marina de La Riva em apresentações no SESC SP. Ministrou Workshop de ritmos brasileiros no High Music Brasil no SBT. Na Conferencia Municipal de São Caetano do Sul recepcionou Sr. Joe Jackson (Pai do Michel Jackson) com a Banda Balaio de Gato.

Leciona bateira e Percussão desde 1994 passando por importantes projetos na Secretaria de Cultura de Diadema e São Caetano do Sul.